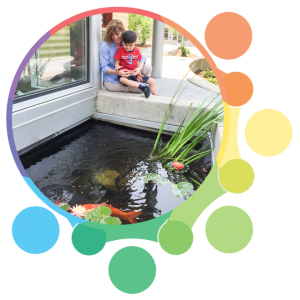 Sensory Link Pediatric Therapy
A multidisciplinary practice founded by Shari Habovick MEd. OTR/L in 2008 and is located in both North Pittsburgh and Murrysville. Our goal is to provide quality services for infants and children up to 18 years of age.
At 'Sensory Link' we aim to maximize children's potential and to support their development through a motivational framework of play. We have a strong focus on family-centered practice and encourage family participation, providing opportunities for 'hand's-on' learning experiences within each session. We deliver individualized programs and aim to work with each child and family to facilitate their success and independence.
Our highly trained, licensed therapists have advanced degrees in their areas of specialty. They are dedicated to ongoing continuing education and the acquisition of advanced pediatric skills. Motivated by a respect and love for kids, our staff members dedicate their time to programs that go beyond traditional therapy and teach at local universities.
My 3 1/2 year old little girl has Downs Syndrome, and has been treating with Shari for over 2 years. When you sign on with Sensory Link, you become part of the family. It's not like taking your child to therapy, it's going to visit Shari's playground where creative and stimulating activities are never-ending. Sensory Link has a passion and commitment rarely seen; they're relentless in their pursuit of ways to help all children grow and develop to their fullest potential! Sensory Link is a real blessing to our kids. They are pretty good with us difficult parents too!
-Jackie S.
Hampton Township, PA